SUNDAY 10 AM | WEDNESDAY 6:30 PM
New Life Lufkin desires to make an impact! We want the truth of God's Word to impact your life. We want the love of Christ to impact the your service to others. We want the power of the Holy Spirit to impact the kingdom through you. God wants your life to make an impact. That is why he created you just the way you are. Please look around the website and see where God would have you join Him and us in making an impact in areas that have eternal value.
Stay up to date with what's happening at New Life Lufkin. There is a lot going on and we don't want you to miss it! Check out what's coming and let us know if you're able to join us.
Blue Orange Wires Technology Science Fair Poster (16 x 9 in)
Global Business Deals Venn Diagram-2
Blue Orange Wires Technology Science Fair Poster (16 x 9 in)
Watch Our Latest Livestream Here | SUNDAYS 10 AM
Our livestream at New Life Lufkin is really like a campus of it's own! At this time we only stream through FaceBook Live but we are working on a YouTube channel to better serve YOU. Feel free to check in with us, drop a prayer request, and interact with the service though the comments section of the live. Most all services Sunday, Wednesday, and extra curricular events in the sanctuary are available for live viewing.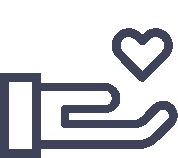 "Whoever is generous to the poor lends to the lord, and he will repay him for his deed."
Need Prayer?
We would love to pray for you.
Fill out this form, and a member of our team will pray for you!